These 10 highest paying countries for dentists are definitely places to consider working at. As you may or may not be aware of, there are just some places in the world that provide better compensation for your job. This is even more prevalent in the medical field. There are some countries in the world that really care about their dental health and are willing to pay highly for experts from around the world.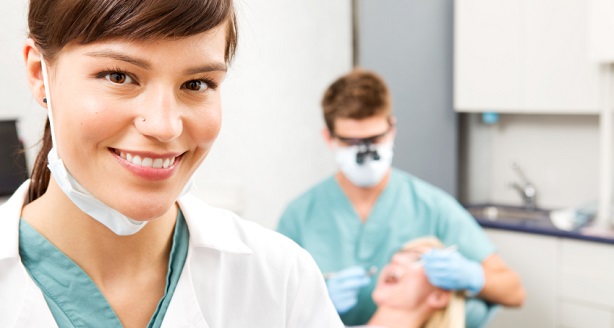 This list is ranked just based on the average annual salary dentists receive in the country. You may already know or be familiar with the quality of pay some of these countries provide. Whatever the case, let's start to explore these 10 highest paying countries for dentists:



10. Ireland
Average Annual Salary: $65,600
Dentist fees are what many people consider as high in Ireland. Many dentists though qualified in the UK opt to go to Ireland for higher salaries. This is because dentists can add private fees on top of their usual fees. This has caused concern for some citizens
9. Sweden
Average Annual Salary: $70,300
Probably one of the barriers for dentistry in Sweden is that you have to learn the language in order to be able to practice successfully in country. There have been many testaments to quite a lot of successful and high earning dentists here
8. Japan
Average Annual Salary: $71,500
There is quite an excess of dentists in Japan due to the success of a lot of dentists. The key here is to be able to cater to a specific community or niche to have consistent customers. For example, some foreign dentists here cater to the expat community
7. Australia
Average Annual Salary: $73,600
Dentists are known to be one, if not the top earners in the medical industry in Australia. They're surpassing almost every medical profession in the field which is a testament to how high the salary is in the country
6. New Zealand
Average Annual Salary: $73,700
New Zealand scores a little higher than their neighbor Australia in terms of salary, though you most likely won't feel the difference of $100 (except through taxes). Usually the dentists that have the most experience are the ones with the highest salaries
5. United States
Average Annual Salary: $74,000
Being a successful dentist in the US comes down a lot to choice. There are some states that aren't very friendly to dentists in terms of policies and costs of living. Some others however feel like a paradise with the high salary and friendlier environment.
4. Canada
Average Annual Salary: $81,800
With free healthcare in the country, you won't be surprised that dentists are well compensated for their services. Depending on one's location and the size of practice, the salary may even increase
3. Norway
The reasons why dentist salaries are high in the country because of the high demand for them, and many can relate to the high salaries Norway gives. One of the things to consider though is the high cost of living and taxes.
2. Switzerland
Average Annual Salary: $96,800
As with a lot of jobs in Switzerland pay is relatively high. One of the reasons for really high pay for dentists here is because the country cares a lot about dental health. Prices have also been increasing in recent years as a result
1. Spain
Average Annual Salary: $176,000
With such a significant difference in dentist salaries in Spain compared to other countries it's no wonder more and more people want to move there. The salary in Spain almost doubles that of Switzerland and paired with low cost of living and relatively low taxes makes for the best country to go for in terms of pay.