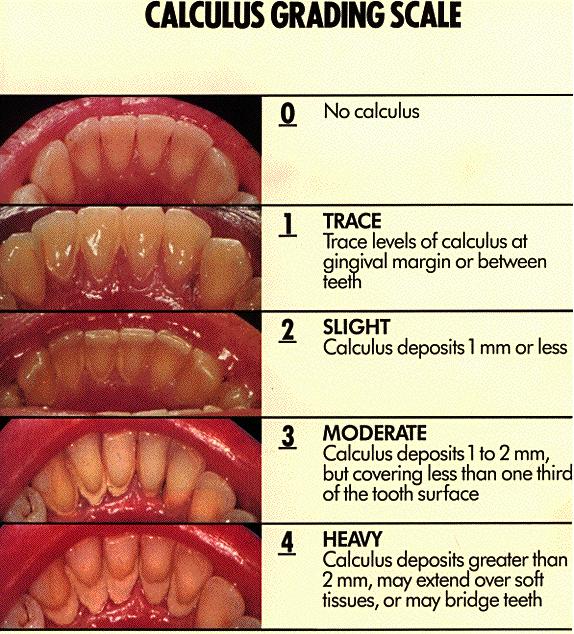 Calculus is the dental plaque that undergoes mineralization.
Calcification starts : 4-8 hrs after plaque.
50 % become mineralized after : 2 days.
60-90 : 12 days.
Plaque can be daily removed at home by brushing but the calculus is
not ,it is only removed clinically by the dentist or dental hygienist.
Calculus formation à the bacterial action will stopped (adv) but it will act as stagnation area for new plaque accumulationà (protection for plaque).
Early plaque contains small amount of inorganic material but it will increase as the plaque develops into calculus.
All plaque doesn't necessarily undergo calcification.
It reaches a plateau of maximal mineral by 2 days.
Microorganisms are not always essential in calculus formation.
Plaque has ability to conc. The Ca at 2-20 times it's level in saliva.
There is a suggestion that Ph is more critical than Ca in plaque mineralization.
Early plaque of heavy former àmore Ca ,3 times Ph &less K than non calculus former.