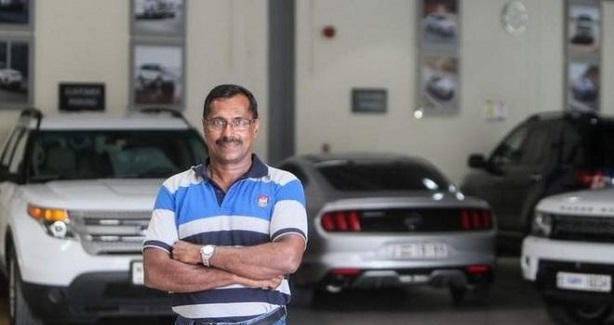 Mohammad Basheer Abdul Khadar is thanking his lucky stars after surviving a tragic accident last week, but he never knew he'd strike gold twice.
The Indian national was among the survivors of the Emirates flight EK521, which crash-landed in Dubai National Airport.
Just six days after he faced a threat to his life, his ticket number 0845 was drawn in the Dubai Duty Free Millennium lottery—netting him a total of $1 million (P46.6 million).
The 62-year-old grandfather of two, who was on his way to a vacation with his family in Thiruvananthapuram in the south Indian state of Kerala, made it a habit to buy a raffle ticket whenever he traveled, Gulf News reported.



Khadar became a millionaire after his 17th ticket purchase, as he was due to retire as fleet administrator with a car dealer group in Dubai in December.
"I have been working in Dubai for 37 years, and I have always felt like this is my country," the Dubai expatriate was quoted as saying in the report.
Khadar also described his escape along with other passengers from the Emirates plane as a "miracle".
"I value the escape as a more precious gift from God and I knew God saved me for some specific purpose. Probably this is it," he told Gulf News.
"I don't want to give it to a charity or build a business, I want to go out and find people who really need help and give them money. I was poor, and I know what people go through," Khandar added.