DOCTORS around the world were left speechless when pictures emerged of a Chinese man's severed hand stitched to his ankle.

The groundbreaking surgery was performed on Xiao Wei after the hand was crushed in an accident at work.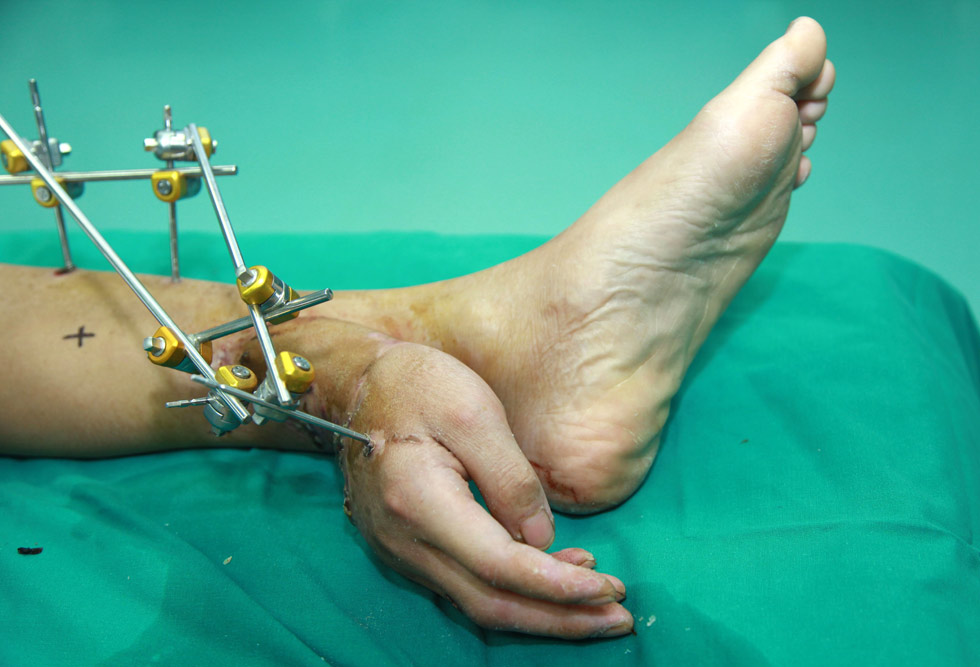 Xiaolian
Chinese man Xiaolian grew a new nose on his FOREHEAD after damaging his hooter in a traffic accident earlier this year.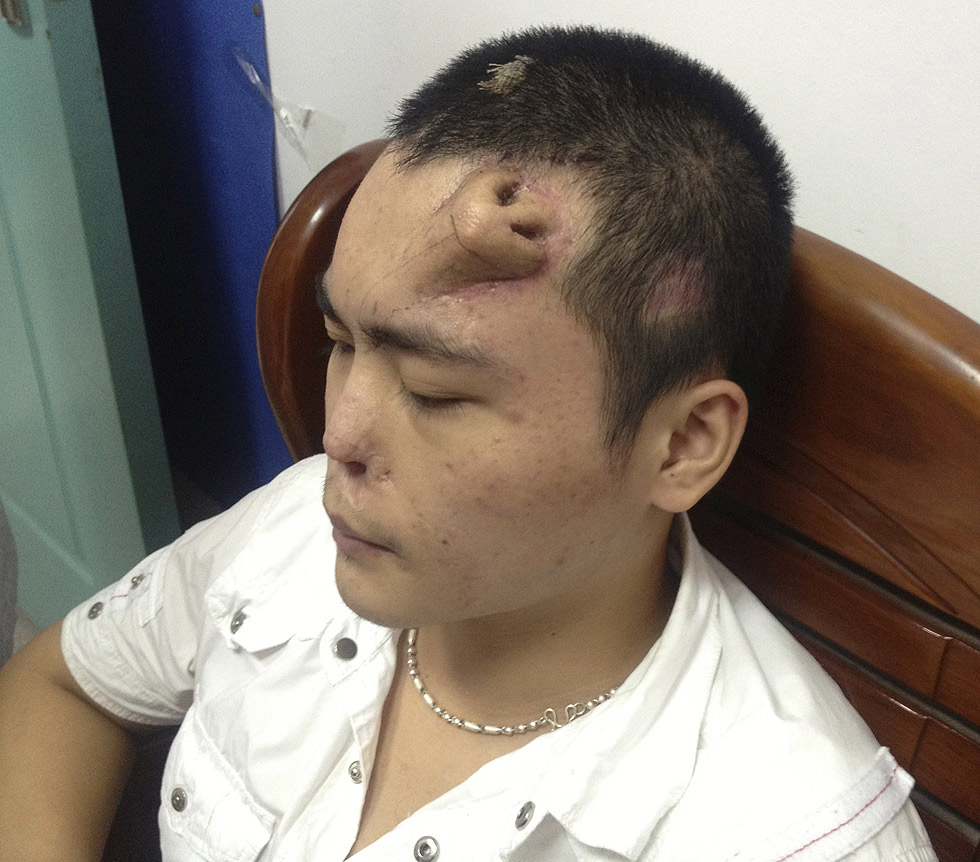 The 22-year-old suffered an infection in his snout and doctors were unable to save it — so they built him a new one.
Xu Jianmei
Another Chinese doctor had the idea to grow a new face on a girl's breast, after she was disfigured in a fire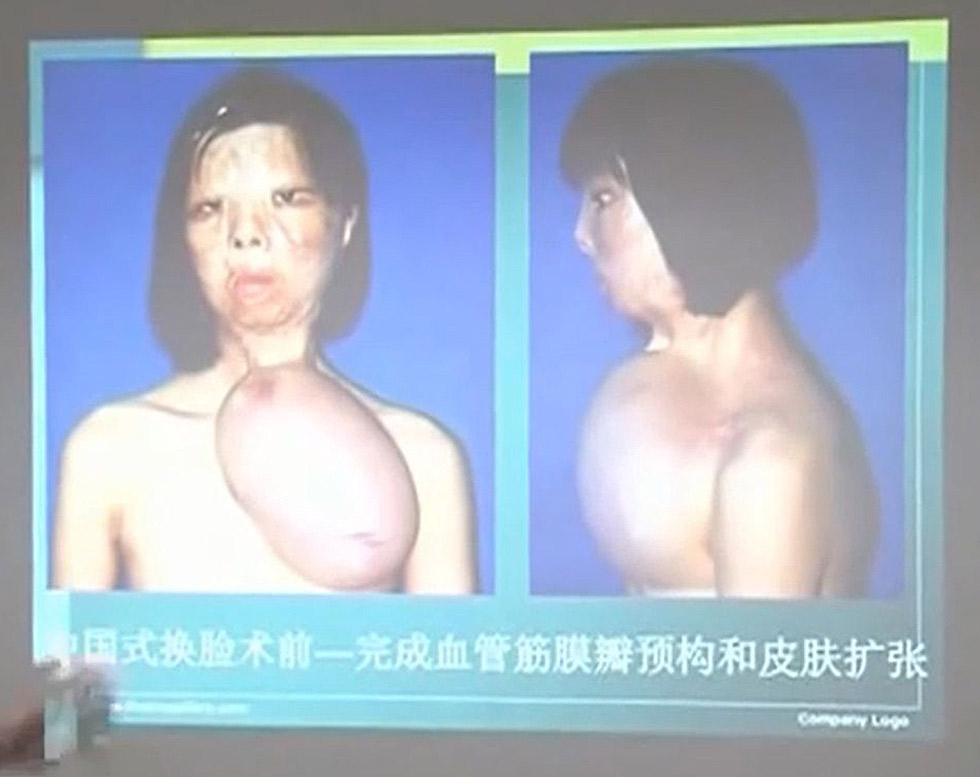 Xu Jianmei, 17, had the new boat race stitched on in October this year.