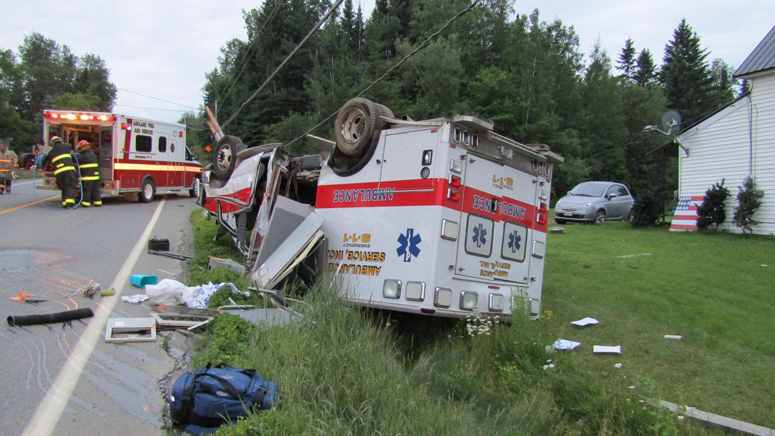 An EMT driver in Maine totaled an ambulance early Wednesday morning when he fell asleep at the wheel and crashed.
Maine State Police say troopers responded around 4 a.m. to a report of an ambulance that had gone off the road on Route 11 in Masardis.
Russell Jandreau was driving a Fort Kent Ambulance traveling northbound but fell asleep, struck a utility pole, rolled over and landed in a ditch.
Jandreau and one other ambulance attendant were taken to the hospital with non-life-threatening injuries.
No patients were on board. The ambulance was deemed a total loss.