Chinese Researchers Discover New Gut-Secreted Hormone Named Famsin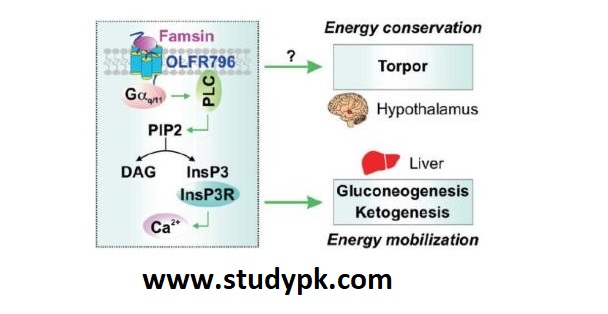 Introduction
A recent study published in Cell Research reveals that Chinese researchers have discovered a new gut-secreted hormone named famsin that contributes to metabolic adaptations during fasting. The study, conducted by researchers from Tsinghua University and Zhejiang Chinese Medical University, sheds light on the role of intestines in metabolism during fasting.
Role of Intestines in Metabolism
The intestines are responsible for nutrient absorption and orchestrate metabolism in different organs during feeding. Intestine-secreted hormones partly control this process. However, it is unclear whether the intestines play an important role in metabolism during fasting.
Famsin – The Famine-Survival Hormone
Researchers from the study named the newly identified hormone famsin, meaning famine-survival hormone. Famsin is secreted from the intestine and promotes metabolic adaptations to fasting.
Famsin Mechanism of Action
Famsin is shed from a single-pass transmembrane protein called Gm11437 during fasting. It then binds to an olfactory receptor named OLFR796, activating intracellular calcium mobilization. The famsin-OLFR796 signaling axis promotes gluconeogenesis and ketogenesis for energy mobilization, and torpor for energy conservation during fasting.
Potential Therapeutic Target for Diabetes
Blocking the signaling of the famsin-OLFR796 binding improves blood glucose levels in diabetic mice, making famsin a potential therapeutic target for treating diabetes.
Conclusion
In conclusion, the study demonstrates the critical role of communication between the intestine and other organs by a famsin-OLFR796 signaling axis in metabolic adaptations to fasting. The discovery of famsin provides insights into the role of intestines in metabolism and offers new possibilities for treating diabetes.