The first step is to create an account on the Universitaly website. This website is the official portal for foreign students who want to study in Italy. Once you have created an account, you will be able to search for universities and courses, and you will also be able to apply for admission.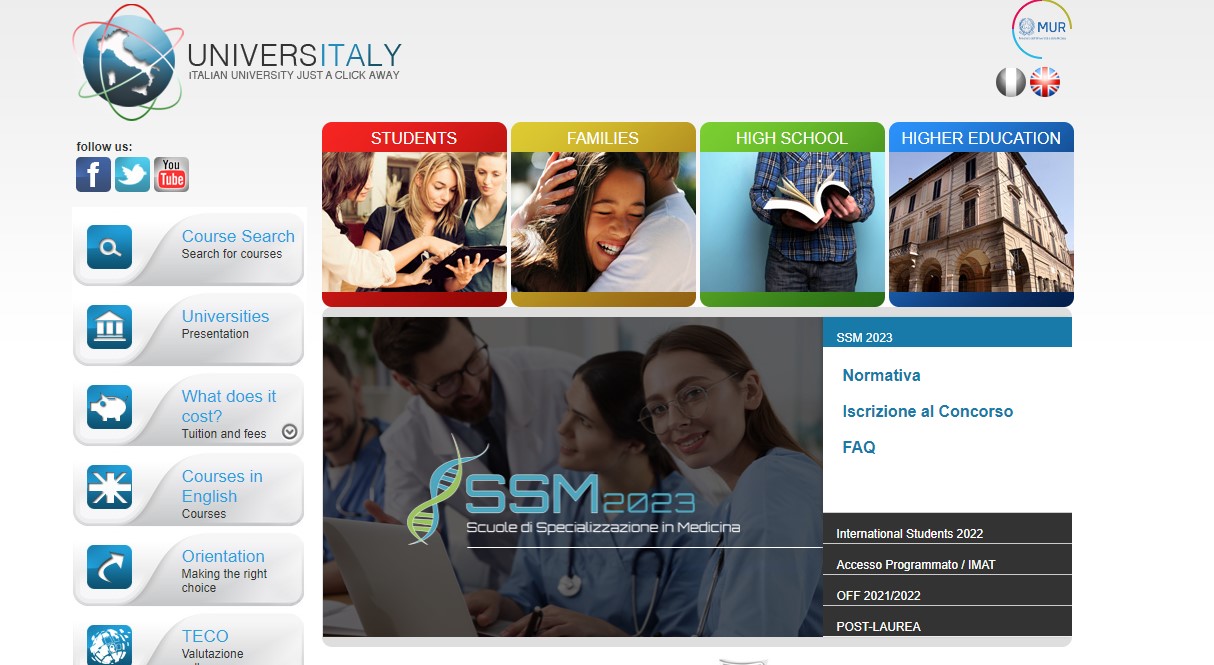 Here are the steps on how to apply to Italian universities as a foreign student:
Create an account on the Universitaly website.
Search for universities and courses that you are interested in.
Download the application form and instructions from the university's website.
Fill out the application form and submit it to the university.
Provide the required documentation, such as your academic transcripts, passport, and visa application.
Pay the application fee.
Wait for the university's decision.
For more information about applying to Italian universities as a foreign student, please visit the following websites:
Universitaly: https://www.universitaly.it/
Study in Italy: https://www.studiare-in-italia.it/
Italian Ministry of Education: https://www.miur.gov.it/