The new MRI Scan machine worth 250 million rupees and its control room has been gutted down when a fire broke out on the ground floor of the six storied Professor Unit of the Anuradhapura Teaching Hospital early this morning.
Hospital Deputy Director Dr. D.M.S. Samaraweera told our news team the total damage of the fire has not yet been estimated.
It is suspicious whether an electricity leak or a technical problem of the MRI machine caused the fire in the room where the MRI machine was being fitted.
The machine was scheduled to be inaugurated next Saturday.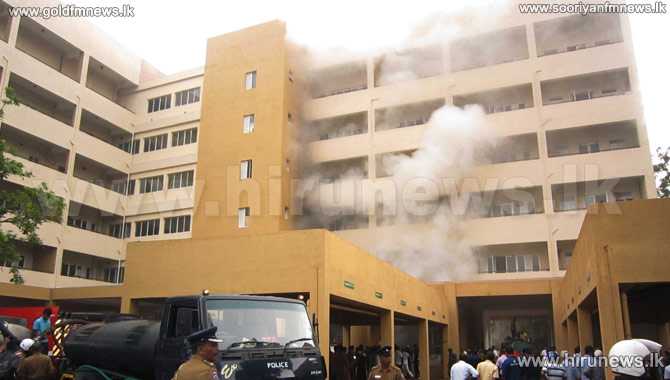 www.youtube.com/embed/al6MHqzDAFs
A fire in Anuradhapura Hospital
A fire has erupted at the Anuradhapura government hospital this morning.
Our correspondent reporting from the site told our news team that the fire had erupted at the ground floor of the six-storied 'Professors' Unit.
According to our correspondent the fire is spreading and the Police together with the Anuradapura municipal council are engaged in dousing the fire.