The salary of a sushi chef varies depending on experience, job location and employer. Self-employed sushi chefs who have formal training, are knowledgeable in different Asian cuisines and have a reputation earn considerably more than chefs who work for a franchise.
Yearly Salary
Including bonuses, a sushi chef earns an average yearly salary of $20,907 – $50,573. These figures reflect Payscale data from September 2014.
Hourly Wage
Some sushi chefs get paid hourly and, according to Payscale data, the range is from $8.75 – $17.84 per hour. With tips and overtime, the hourly wage is from $13.23 – $28.31, as of September 2014.
Job Description for Sushi Chef
1. Maintain hygienic and orderly environment.
2.Respond to special orders.
3. Prepare and present ingredients, sushi and condiments, or other menu items.
4. Create new combinations, rolls and sauces.
[ads1]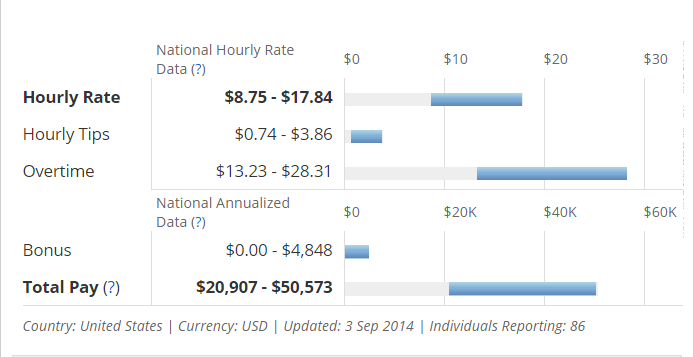 Source
[ads1]