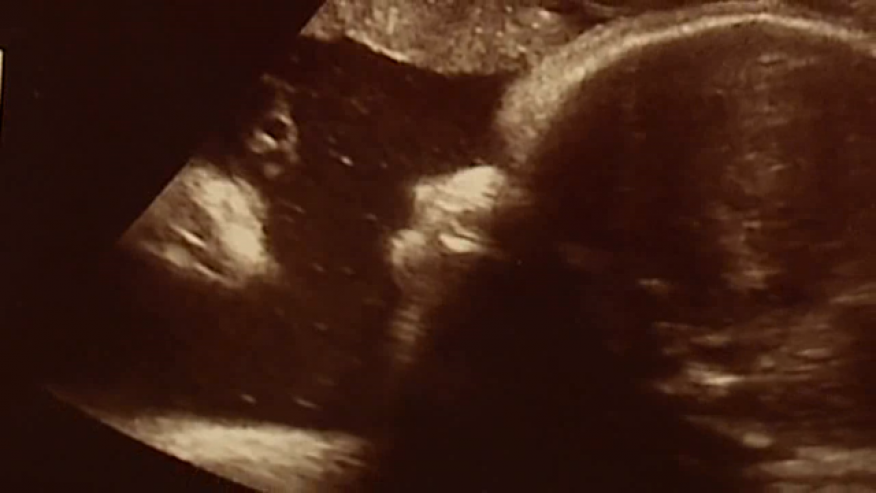 A Pennsylvania couple said they saw a religious sign in their baby's sonogram just days before giving birth.
Zac Smith and his fiancée, Alicia Zeek, went in for an ultrasound ahead of the birth of their baby girl and what they saw in the sonogram was unbelievable.
I blinked a lot, to kinda make sure I was really seeing it," Zeek said.
"This is distinct. I mean, there's another face looking at my daughter!" said Smith.
The expecting parents said while they aren't very religious, they saw a man dressed in a robe with a crown of thorns looking at their baby.
"It almost brought tears to my eyes," Smith said. "I was speechless, I just couldn't believe it, I really didn't believe what I was seeing."