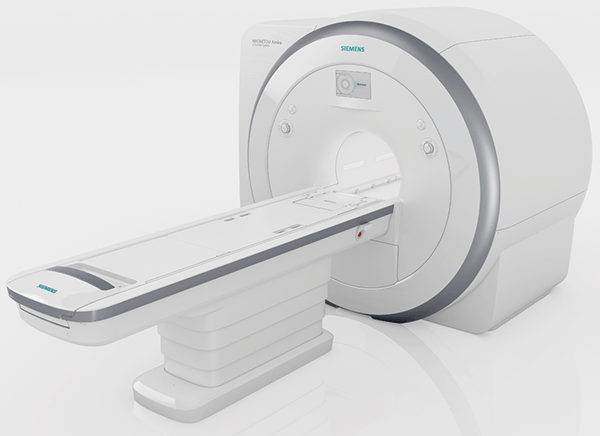 At RSNA in Chicago this week Siemens is unveiling its new 1.5T Magnetom Amira MRI system. The device was designed to speed up scans, some being able to be performed within ten minutes, while saving energy when the scanner is not in use.
The included Eco-Power mode can reduce electricity consumption by up to 30 percent during standby compared to when the feature is not turned on. This is done by continuously monitoring the state of the helium inside the machine, spending just enough energy to cool it and re-liquify it as necessary. Additionally, the system includes advancements that prevent any of the helium from boiling off and evaporating, helping to reduce costs and minimizing the maintenance needed to keep it going.
To enable high diagnostic reliability and patient comfort, Magnetom Amira is equipped with Siemens' latest applications and syngo MR E11 software architecture. If a hospital runs a Magnetom Amira, with its sixty centimeter patient bore, alongside other Siemens devices, employees can switch seamlessly between the scanners. In addition, most coils can be exchanged between all current 1.5-tesla MRI systems with Tim4G technology, another cost saving potential. Part of the software platform is the "Quiet Suite" technology that helps minimize the loud noises that can be generated during an MRI examination. Optimized gradient switching reduces the sound pressure by up to 97 percent3 during complete neurological and orthopedic examinations, with no compromise in image quality and no prolonged examination times. Some measurements using Magnetom Amira can even be performed inaudible over background noise, which benefits both the clinical staff and the patients.