How to Write a Doctor's CV "Curriculum Vitae"
Recommended rules to write a better curriculum vitae for doctors from Royal College of Physicians :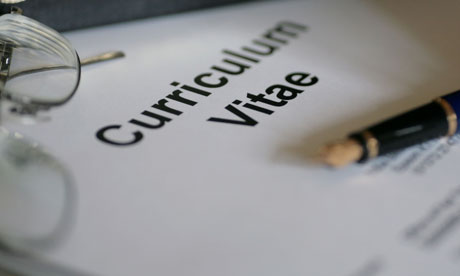 Presentation of your CV :
There are numerous ways of presenting your CV. There is not one 'right' way but there are a few points to keep in mind when writing your CV:
• Length – this will vary depending on your experience and achievements to date. Keeping it brief with good quality information displayed succinctly is the best approach. For speciality training this may only be two to three pages long. Avoid waffle and long sentences because this will distract from the overall appearance of your CV.
• Format – use a generic, common and readable font such as Arial or Times New Roman. Avoid colours and too much formatting such as excessive use of bold and underlining. Ensure spacing and layout is kept consistent. Print on white paper to make it easy to read. Some like to use extra white or glossy paper. This is acceptable as long as it doesn't distract from the content.
• Conciseness – avoid blocks of text, use bullet points instead. This will make important information stand out and make it easy to pick up points from your CV which can be further explored in the interview.
Structuring your CV
Separate your information into sections. This will make your CV easier to read and allow the reader to jump to pertinent areas. There are many formats and sections you could employ but I would recommend the following:
Personal details —include your full name at the top, correspondence address, contact details including phone number and email address, date of birth and nationality. I would also include your GMC registration number after your personal details.
Personal statement— this can be included at the start or right at the end of your CV. Personally I prefer it at the beginning because it makes it clear to the reader why you stand out from the crowd. This should be a short paragraph about your experience, current skills and career goals.
Education and qualifications— list your university qualifications here in reverse chronological order. Include the educational institution and year of qualification. If you have passed royal college or membership exams include it in this section. Many people wonder about including school exams such as A levels. I would recommend not including these if you have passed your primary medical degree as it will save space and focus the reader's attention on the important information.
Prizes and awards – if you have any prestigious awards or prizes include this on the first page of your CV to really make it stand out from the crowd.
Career or employment history — as with all sections of your CV start with the most recent job first. Include any future planned placements or jobs. It is prudent to include the dates, employer, work location and what grade you were.
Clinical skills and experience — here you should include any particular skills, such as specific procedures or experiences, which would complement the person specification of the job you are applying for. Basic competences should not be included, instead detail particular aspects which are more outstanding.
Courses and conferences – list courses you have completed, their duration, provider and completion date. This will show your commitment to lifelong learning and professional development. Remember to include career fairs or conferences which may be specific to the specialty you are applying for.
Research experience — how much you include here depends on what job you are applying for. If you have no research experience then omit this section rather than leave it blank. Include the title of your research, duration, funding and a brief summery of your research aims and results.
Clinical audit — this section must be included in your CV. Include the audit topic and results, location, your role and the audit standards.
Publications – list your most recent publications. If you have a lot of publications you may wish to categories them such as original research, case reports, audit etc. Include all your published material even if this isn't in PubMed or peer reviewed.
Presentations – this includes all poster and oral presentations. State the location, type of presentation and whether it was local, regional, national or international.
Teaching experience — teaching is an essential aspect of being a doctor and is specifically detailed in the GMC's Good Medical Practice. It may be preferable to list important teaching programmes you have designed and organised yourself as this is more impressive than one off sessions. State the teaching methods and audience, medical students for example. If you wish to develop teaching or medical education in your career then explain this in a brief sentence.
Management and leadership skills – doctors of all levels will have gained management and leadership experience. There is a great emphasis on these skills in job person specifications. Experience could include society committee roles, participating in rota management, audit lead role, organising and leading a teaching programme. Personal interests — include this section towards the end to show that you are a well-balanced individual with interests outside work.
Referees — include two referees. One should be your most current clinical or educational supervisor and the other someone from a recent previous post. Include their full name, job title and full contact details.
[ads1]
Source