Vamia Application Period for Restaurant and Catering Programs 2023-2024
The next application period for the Restaurant and Catering Programs is from August 7th to 13th, 2023. For this intake, you can only apply to the Cook and Waiter/Waitress programs.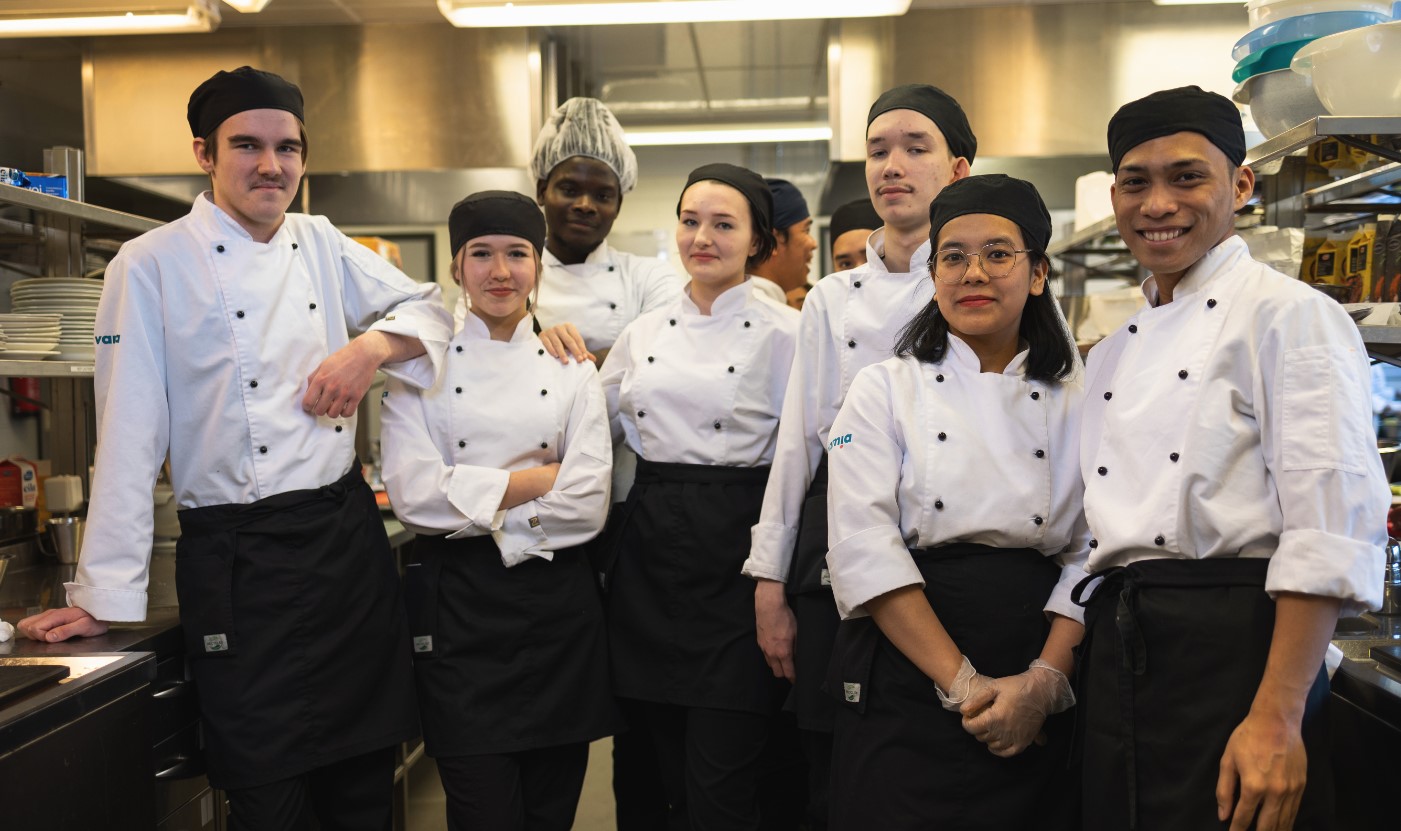 Entry Requirements
Nationality: All nationalities are welcome to apply.
Age: You must be at least 18 years old when the studies begin. There is no upper age limit.
Education: You must have a Finnish basic education of nine years. You will need to provide verified copies of your certificates, translated into English, Finnish, or Swedish.
English language proficiency: You must have a minimum score of 85 on the Duolingo English test or 5.5 on the IELTS test.
Financial support: You must have enough funds to support yourself during your studies. You will need to provide proof of this when you apply for a residence permit.
Good health: You must be in good health and able to work in a restaurant or catering environment.
Passport: You must have a valid passport that will be valid for the duration of your studies.
Application Procedure
The application link will be activated on August 7th, 2023.
There is no application fee.
The application period will remain open until the quota of applicants is met.
You can only apply to one of the English programs.
Fill out the application form carefully and accurately.
Upload all required documents during the application period.
You will be notified by email when your application has been received.
The admission results will be announced approximately 1-2 months after the application period is closed.
All applicants will be informed, whether they are selected or not.
Beginning of Studies
Approximately 2 months before the studies begin, you will receive an email about the start of the studies.
Visit a doctor in your home country to get the health documents that we require.
Before coming to Finland, send the results of laboratory tests, X-ray of lungs [Thorax (please note that you should not send the X-ray photographs)], and Doctors' statement T to School Nurse.
Arrive to Finland well in time before the studies begin.
The first week will include orientation studies and practical information about the school.
The school will provide you with appropriate uniform for kitchen and restaurant work /mechanical work.
For students in Restaurant and Catering Services, the following test is obligatory and will be taken in Vaasa: Salmonella.
Apply Here
The application link will be activated on August 7th, 2023.